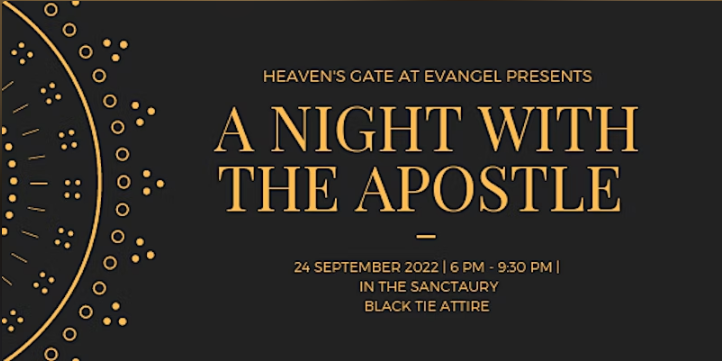 YOU DO NOT WANT TO MISS this high class, elegant affair to celebrate our man of God – Apostle Don Meares! He opted to skip his normal birthday celebration so we could focus on enhancing our new space. However, we still want to take the time to recognize and honor him, especially as he has provided such steadfast leadership through these times of tremendous change.
Speaking of change, we are setting a new standard with this event. It is Black Tie so dust off your tuxedos and ball gowns and wear your BEST!
ALL this for just $95! PLUS all attendees will receive an event exclusive gift. Given the increased cost of EVERYTHING these days, this is an absolute bargain. Due to the size and scope of this event, TICKETS TRULY ARE LIMITED AND WILL ONLY BE SOLD HERE ON EVENTBRITE!
Sign Up Here