COVID-19
Helpful Resources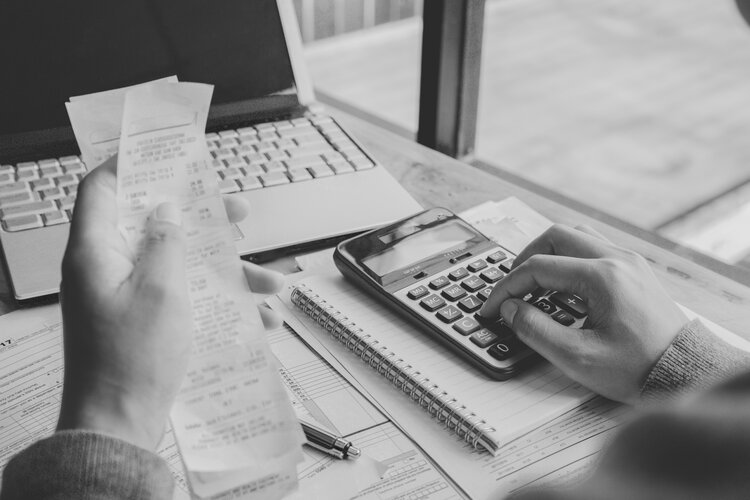 Bill Pay/ Financial Help
Department of Labor
The Office of the Commissioner of Financial Regulation ("Office") recognizes the impact of the new coronavirus/COVID-19 public health emergency on the customers and operations of financial institutions and financial services businesses in Maryland. The Office encourages financial institutions and businesses to meet the needs of affected customers and communities by observing guidance located here: Coronavirus/COVID-19: Industry Guidance and Resources – Financial Regulation. 
Several companies have implemented various initiatives to address financial hardship the COVID-19 pandemic may have caused. Be sure to reach out to those companies from whom you currently receive a bill to inquire about any assistance they may specifically provide during this time. This would include mortgage, student loans and credit card companies as well as those to whom you pay rent.
The U.S. Department of Housing and Urban Development 
HUD has announced a tailored set of mortgage payment relief options for single family homeowners with FHA-insured mortgages who are experiencing financial hardship as a result of the COVID-19 National Emergency. Also included is an extension period for seniors with Home Equity Conversion Mortgages. Effective immediately for borrowers with a financial hardship that makes them unable to pay their mortgage due to the COVID-19 National Emergency, mortgage servicers must extend deferred or reduced mortgage payment options – called forbearance – for up to six months, and must provide an additional six months of forbearance if requested by the borrower. See Mortgagee Letter for more details.
Fannie Mae – Assistance for Homeowners
Fannie Mae – Assistance for Renters
FreddieMac – Assistance for Homeowners
FreddieMac – Assistance for Renters
Department of Human Services
Emergency assistance to families with children (EAFC) provides emergency cash assistance to families who need emergency help paying rent or utilities or for other emergencies.
Internet Access Initiatives during Coronavirus Outbreak
You can get no-cost, in-home internet for up to two months during the new coronavirus (COVID-19) outbreak if you qualify for certain low-income internet programs or have a student living in your household. Here's a list of the internet providers offering limited, no-cost internet services during the outbreak.
Federal Communications Commission – Keep Americans Connected Initiative
In response to the COVID-19 pandemic, and the challenges that many Americans will face in the coming months, FCC Chairman Ajit Pai recently announced the Keep Americans Connected Initiative. In order to ensure that Americans do not lose their broadband or telephone connectivity as a result of these exceptional circumstances, he specifically asked broadband and telephone service providers, and trade associations, to take the Keep Americans Connected Pledge. So far, more than 650 companies and associations have signed the Chairman's pledge to Keep Americans Connected.
Families First Coronavirus Response Act (FFCRA)
The IRS and the U.S. Department of Labor's Wage and Hour Division issued exemptions for employers with fewer than 50 employees, as well as health care providers. You could qualify for up to 12 weeks of paid sick leave.
Family Investment Administration
FAQ regarding access to Social Services (food, cash, long term care medical assistance, EBT card balance etc.) during the COVID-19 pandemic.
IRS
Economic Impact Payments (Stimulus checks): $1200 per adult, $2400 per couple and $500 per child under 17 (who earn under $75,000 as single parent, or $150,000 married). 
The deadlines to FILE and PAY federal income taxes are extended to July 15, 2020.  Choose a Free File Online option based on your income:
The IRS has latched the "Get My Payment tool on their website to check the status of your stimulus check:
Maryland Energy Administration
In addition to utility bill assistance, they have temporarily suspended disconnecting service to residential and business customers for non-payment. They are also working with customers on payment extensions.
Power Utilities Respond to COVID-19
WSSC Washington Suburban Sanitary Commission
In an effort to protect public health during the evolving coronavirus outbreak and to ensure safe, clean water continues to flow to customers' homes, WSSC Water will suspend all water service shutoffs for those facing financial difficulties until further notice. 
Washington Gas
They are suspending disconnections and waiving late fees on customer bills until we get past this crisis. These actions are automatically in place and do not need to be requested. In addition, they are offering payment arrangements designed to meet our customers' needs. 
Washington Gas' Response to COVID-19
DC Water
The utility has suspended service disconnections for non-payment. They are also restoring water service for disconnected residents, waiving late fees, and offering more lenient repayment terms for customers who fall behind on their bills. Customers whose water was shut off should email restore@dcwater.com or call DC Water at 202-354-3750.
DC Water's Response to COVID-19
F.A.Q. on Stimulus Checks, Unemployment and the Coronavirus Plan
Your Money: A Hub for Help During the Coronavirus Crisis
Healthcare / Medical Aid
Maryland Department of Health's Response to COVID-19
Prince George's County Response to COVID-19 and Fact Sheets.
Medicaid's Response to COVID-19
Internal Revenue Service
Information regarding paid leave for workers and tax credits for small and midsize businesses to swiftly recover the cost of providing Coronavirus-related leave.
Information regarding Coronavirus Tax Relief.
Maryland Health Connection
As part of the state's overall response to the coronavirus, and in an effort to prioritize health and safety, Maryland Health Connection opened a new special enrollment period for uninsured Marylanders. 
SAMHSA's Disaster Distress Helpline
SAMHSA's Disaster Distress Helpline provides 24/7, 365-day-a-year crisis counseling and support to people experiencing emotional distress related to natural or human-caused disasters.
Insure Kids Now
Millions of children and teens qualify for free or low-cost health and dental coverage through Medicaid & the Children's Health Insurance Program (CHIP). 
Insure Kids Now's Response to COVID-19
National Institute of Environmental Health Sciences
Virtual safety training for frontline responders and information on clinical trials etc.
Food
Dining Guide – Carry Out & Delivery
In compliance with State and County COVID-19 safety and preventative actions, many Prince George's County restaurants are serving visitors and the community at large by offering DELIVERY and CARRY-OUT options.
ExPGC's FOODIE FABULOUS TO-GO GUIDE provides listings on food establishments across the county offering their wonderful menus for delivery and carry-out. The list is updated with the most current information available to Experience Prince George's, but is subject to change without notice. Please call or visit respective restaurants online and thru their social media channels. 
Meals for Senior Citizens – Meals on Wheels of Central Maryland
Meals on Wheels of Central Maryland is exercising every precaution to minimize the impact of COVID-19 on the vulnerable seniors they serve and to ensure the safety of their employees and volunteers. Home Delivered Meal Service will continue as scheduled Monday through Friday between 11am and 1pm. You can still apply for this program or volunteer to help.
Meals on Wheels Response to COVID-19
Meals for Kids
Coronavirus In Maryland: Where You Can Get A Free Meal While Schools Are Closed
Travel/Transportation
Transit Service Updates
Some transit services in D.C., Maryland and Virginia are making significant changes to their schedules and have stepped up cleaning efforts in response to the new coronavirus.
Federal Aviation Administration (FAA) 
Guidance and support for air travelers
Ways to Help
Other
SMALL BUSINESS OWNERS
Small Business Assistance
https://govstatus.egov.com/md-coronavirus-business
https://www.annapolis.gov/1642/COVID-19-Small-Business-Relief
NOTE:  Most loans become long-term debt and will need to be repaid.  There are some loans that may qualify to be forgiven.
CARES Act
Small business lending facility with substantial resources to provide small businesses with relatively fast access to capital. Multiple services provided.
The Small Business Owner's Guide to the CARES Act.
U.S. Small Business Administration (SBA)
Coronavirus (COVID-19): Small Business Guidance & Loan Resources
SBA – Disaster Loan Application
In response to the Coronavirus (COVID-19) pandemic, small business owners in all U.S. states, Washington D.C., and territories are eligible to apply for an Economic Injury Disaster Loan advance of up to $10,000.
Find out how to apply for SBA Disaster loan.
SBA – Paycheck Protection Program
Paycheck Protection Program Loan Guarantee and Forgiveness. The amount any small business is eligible to borrow is 250 percent of their average monthly payroll expenses, up to a total of $10 million for payroll, business rent, & utilities.
Check with your business bank and SBA PPP Details.
Express Small Business Emergency Bridge Loan Program
This pilot program allows SBA Express Lenders authority to deliver expedited SBA-guaranteed financing on an emergency basis for disaster-related purposes to eligible small businesses, while the small businesses apply for and await long-term financing.
Express Bridge Loan Pilot Program
Maryland Small Business COVID-19 Emergency Relief Grant Fund
This COVID-19 Emergency Relief $50M Grant Fund offers working capital to assist Maryland small businesses and nonprofits with disrupted operations due to COVID-19. Grant assistance is intended to provide interim relief complementing actions with its bank, business interruption insurance, and financial partners.
Small Business Support (Informational)
Maryland Chamber of Commerce 
The Maryland Chamber of Commerce remains dedicated to supporting our State's business community throughout the COVID-19 crisis. Here you will find a comprehensive overview of resources developed by the Centers for Disease Control and Prevention (CDC), the State of Maryland and the U.S. Chamber of Commerce.
Department of Veterans Affairs
The State of Maryland supports veterans who have served our country, as well as the small businesses that employ them. Click here to find out more about the Military Personnel and Veteran-Owned Small Business No-Interest Loan Program.
SCORE Business Mentor
SCORE offers the nation's largest, network of free, expert business mentors. If you're just starting a business, SCORE mentors can provide the practical action plan, education and tools you need to open your doors and establish a customer base. Already own a business? Our volunteer mentors can help identify ways to increase profit, improve employee and customer satisfaction, and achieve work/ life balance.
Equal Employment Opportunity Commission
EEOC works to protect workers against workplace discrimination. Providing relevant information about the EEO laws and COVID-19.